Alter your Expectations
Sacramento Valley Spark is a 501(c)3 non-profit whose mission is to promote the arts, self-expression, and enact positive social change in our community.
Go to Volunteer
Volunteer
If you are looking to volunteer within our community, you have come to the right place. We need all sorts of volunteers to help with the many art and social projects that Sacramento Valley Spark Supports.
Go to Grant Program
Grant Program
The Grant Program is your chance to apply for funds directly from Sacramento Valley Spark in order to make your dream project a reality.
Go to Events and Happenings
Events and Happenings
There is always something going on, from a monthly board meeting, to one of our famous art showcases and self-expression events.
Go to Success Stories
Success Stories
Sacramento Valley Spark has funded over $100,000 worth of projects, events, and workshops since its founding. Click thru in order to read about some of the many successful projects that we have supported.
About us
A little bit about who we are and what we do
Promote the Arts
Self-Expression
Positive Social Change
Founded in 2012, Sacramento Valley Spark grew out of a successful community effort to create an event where local art is showcased and attendees have the freedom to express themselves in the way they see fit.
We seek to create safe places where art and the individual can thrive without any boundaries. We want to educate those in our community on how to live your life the way you have always wanted, without judgement or prejudices. We strive to teach those who are hungry about art and new ways to create while bringing artists from all over Sacramento together into a collaborative space.

Latest News

Growth and learning.  Since 2012 Sacramento Valley Spark has had over 20 members step up to the challenge and reward, of serving the community as a board member.  Each year the board has faced unique hurdles and has achieved amazing accomplishments; 2015 was no different.  Each lesson learned is an opportunity to do things differently Read more about Community ALL CALL and Town Hall![…]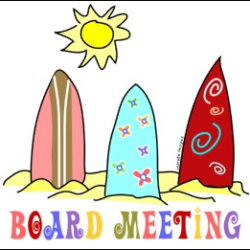 Please note that the location of the June Board meeting is at the SOUTH Natomas Library. We apologize for the error and any confusion this may have caused. 2901 Truxel Rd, Sacramento, CA 95833
Previous
Next
Give us shout out
Who doesn't love a good form